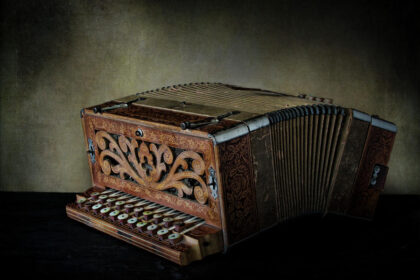 The accordion had gained immense popularity throughout the world. Many people enjoyed playing it in concerts and other performances, while some love to own it. Also, many people today consider for an accordion repair, while some are selling the instrument. Well, in terms of the accordion repair, note that there are some things to consider when dealing with this matter. This is for the fact that accordion is a sensitive musical instrument that needs proper care.
As you may know, the accordion is a musical instrument that belongs to the handheld bellows-driven free reed aerophone family and is sometimes known as squeezebox. It is played by way of compressing and expanding the bellows, which generate air flow across the reed. Just like some keyboard instruments, the accordion has keyboard controls which are capable for the production of tones.
Being a sensitive reed instrument, the accordion has a lot of extremely delicate parts inside that can easily damaged if you don't know about them. So, when you are considering an accordion repair, my recommendation is never to take it apart unless you are very mechanically wise and careful. Moreover, if you are planning for taking your accordion apart for an accordion repair, then take it apart slowly. There's nothing bad with taking time to note where each part came from. This could in fact help you put the parts together correctly when you're done with your DIY accordion repair.
In accordion repair, never take apart the bass mechanism of the piano accordion, in particular, unless you've successfully done it before or been trained about the proper way of doing it. Note that each of the 120 buttons fits in exactly in one location only. So when considering an accordion repair, it's best to have a special made fixture to handle every button in its respective location so that they don't mixed up while the bass mechanism is apart.
Another thing to consider is never to attempt replacing a reed skin with anything other than the proper reed skin leather from an accordion supply shop. Note that it has a very distinct properties not found in most other types of leather. In relation to this, when you consider an accordion repair, avoid removing and replacing a reed skin as this will cause the note to play out of tune, thus requiring re-tuning.
Finally, be careful not to get dirt on the base of the reed block. Removing the reed block is something that you should not try unless you are experienced or have an old accordion that you don't care if you impose further damage on it. Generally, tuning, waxing and other necessary things in accordion repair require year of practice, thus should be best left to the experts.